It's not much of a secret anymore that you can unblock US Netflix, and Netflix of many nations by using VPNs. Currently the process is a little too complicated, but Dutch startup Keezel aims to simplify everything.
Get the latest startup news by getting the Goos3DLetter
Why can't I watch US Netflix?
When you sign into Netflix, the application uses your internet connection to see where you are in the world before only showing you programmes available for your area. This is largely due to copyright and agreements that only allow certain shows to be shown in certain regions.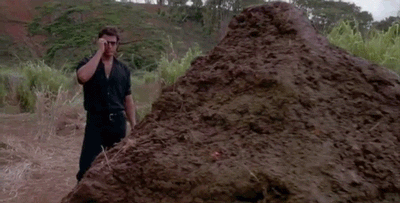 So I can unblock US Netflix?
You can indeed unblock US Netflix, along with many other regions worth of Netflix, live TV and catch up services. So all you Irish in Oz who want to watch the GAA, listen up as you can get RTÉ Player too!
And I need Keezel to do this?
Not necessarily. What you need is a Virtual Private Network (VPN). Simply put, you connect to a VPN which then hides where you are and simulates your position to somewhere else. This is great for both privacy and getting access to some extra regions.
Why would I buy Keezel?
For the same reason we buy lots of things! Keezel is designed to make everything easy and more reliable. Free VPNs are notoriously unreliable, while also being difficult to find and set up. As paid ones remain difficult to set up, the majority of average users would be reluctant to pay for them. Keezel offers a relatively cheap solution to the problem.
How much does Keezel cost?
Currently, Keezel is available on Indiegogo with options fast vanishing from availability due to its popularity. Normally the device with a years service will cost $149, but there is currently an option providing the same for $99. After the first year, you will look to pay $5 per month for the premium service though the free service will still work, albeit with fewer locations and slower speeds.
Is Keezel worth buying?
Absolutely. The device really simplifies a fairly complicated process to vastly improve your entertainment experience.
If you are from elsewhere in the world, and living in Ireland, you'll be familiar with experiencing geoblocks and missing good old tv from your homeland. With the press of a button, Keezel can unlock all your home nation's tv providers catch up services and free live streaming services.
Just as a side note, the Keezel also has three times the power capacity of an iPhone and can charge smartphones when your in a bind!
How do I get a Keezel?
As it is currently in the funding/early production stages, you can order your Keezel via Indiegogo. The company have stated they will ship in December 2015, but as with all crowdfunding, this really is just an estimate.